Vendetta - Allegiance #3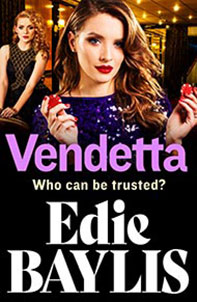 Who can you trust?
Once bitter enemies, Samantha Reynold and Seb Stoker's powerful alliance enables their firms and casinos to go from strength to strength. With the families no longer in opposition, it seems that Sam and Seb are untouchable…
But not everyone is happy with the new power couple of the club world.
Unbeknownst to everyone, someone new wants to see Sam's perfect life ruined. And they will stop at nothing to seek their revenge – even if it means destroying everything - and everyone - in their path.
With tensions high, Sam and Seb must put their trust in each other completely. But can they trust those closest to them? Or do they have a vendetta of their own?
"Edie Baylis has produced another fantastic gangland read. I loved the characters and was gripped from the first page. A massive 5 stars! "Bestselling author, Caz Finlay
A gripping new gangland story perfect for fans of Kimberley Chambers, Heather Atkinson and Caz Finlay by bestselling author, Edie Baylis.
Where to buy:
Ebooks, paperbacks, audiobooks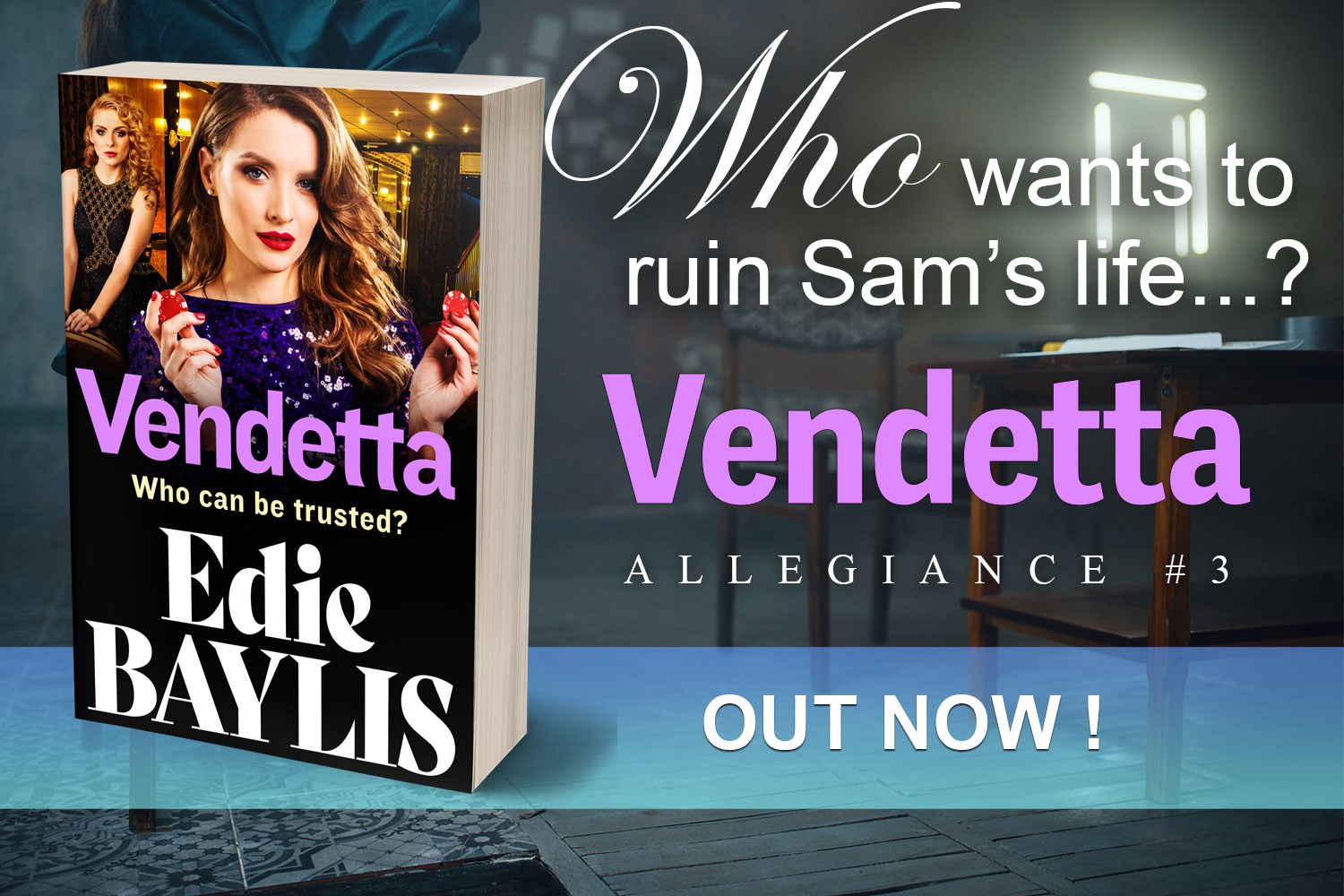 Vendetta is currently available to buy on Kindle, paperback, hardback and audiobook or to borrow free on Kindle Unlimited from:
Watch the trailer for Vendetta
Listen to an audioclip