About the Retribution Series
Gangland Fiction thrillers, packed with betrayal crime and suspense.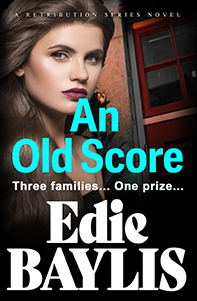 #1 - AN OLD SCORE
The first in the Retribution series – a gripping thriller of gangland crime.
Three families... One prize...
A live-in carer. A retired dancer from a Soho Club. The notorious Powell firm.
Teagan Fraser had no idea what she was getting herself into when she took on an assignment as a live-in carer for Dulcie Adams – a retired dancer from a Soho club. Dulcie has waited forty years for her lover, Michael Pointer, to return, but she's been living in hope for a time that never came and left looking after something important, which...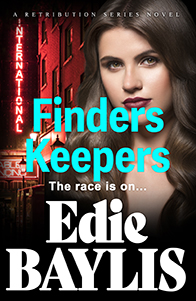 #2 - FINDERS KEEPERS
The second book in the Retribution trilogy – a gripping thriller of gangland crime.
The race is on...
An early prison release. An unexpected marriage. Family betrayal. All to get what is owed.
When Saul Powell is released early from prison, it causes mayhem for the family firm. His brother, Jonah, has enough problems trying to keep semblance amidst the chaos, not to mention his fast approaching unwanted marriage.
But even Jonah's problems pale into insignificance compared to...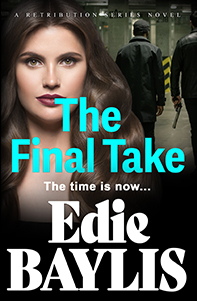 #3 - THE FINAL TAKE
The last part of the Retribution trilogy – gangland fiction at its fastest pace.
The time is now…
Further threats… Misguided loyalties… Betrayal of the worst kind...
Even knowing Ron O'Hara is somewhere in the vicinity, Jonah Powell feels it's time to finally get rid of the diamonds which have haunted his family for decades and caused so much trouble. However, other problems start to arrive from unexpected and...
Watch the Retribution series trailer