About the Allegiance Series
Gangland Fiction thrillers set in Birmingham, packed with crime, betrayal, secrets and suspense.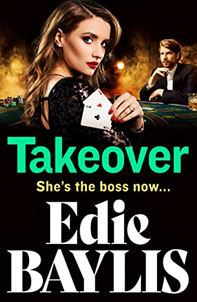 #1 - TAKEOVER
She's the boss now...
Daddy's girl Samantha Reynold hadn't bargained on unexpectedly needing to step into her father's shoes and take over the family casino business.
Pampered and spoiled, Sam knows nothing about the rules of this glamorous but deadly new world. She has a lot to learn and even more to prove. But she won't let her family down, especially when it looks like they could lose everything to their biggest rivals – the Stoker family.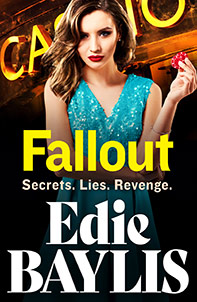 #2 - FALLOUT
Secrets. Lies. Revenge
With the odds stacked against her, Samantha Reynold is determined to prove she's tough enough to be the boss. But when a secret from the past threatens to ruin Sam's reputation, she suddenly feels very alone in this dark new world. There's only one man she can turn to – rival club owner, Sebastian Stoker.
Seb knows first-hand how secrets and lies can tear a family apart. He wants to protect Sam at all costs, but siding with her could threaten his own position as head of the Stoker family and risk accusations of betrayal.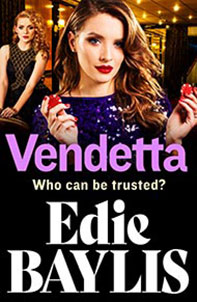 #3 - Vendetta
Who can be trusted?
Once bitter enemies, Samantha Reynold and Seb Stoker's powerful alliance enables their firms and casinos to go from strength to strength. With the families no longer in opposition, it seems that Sam and Seb are untouchable…
But not everyone is happy with the new power couple of the club world.
Unbeknownst to everyone, someone new wants to see Sam's perfect life ruined. And they will stop at nothing to seek their revenge – even if it means destroying everything - and everyone - in their path.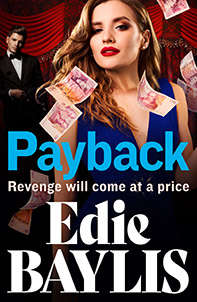 #4 - Payback
Revenge will come at a price...
With his once thriving casino business now in ruins, Seb Stoker is certain about two things: One – he will rebuild bigger and better than ever. And two – someone will pay for torching his club.
But until that day comes, Seb has bigger things to worry about and a business deal that could make or break them all…
Sam Reynold knows Seb is out for revenge, and she'll do anything she can to help him. But Sam has her own enemies and battles to fight – ones much closer to home.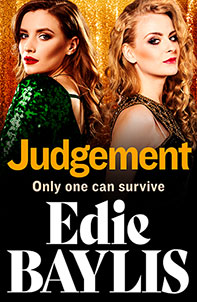 #5 - Judgement
Only one can survive...
Samantha Reynold and Seb Stoker are looking forward to the future together. With all the recent trials and tribulations from the past seemingly over, their new life together looks brighter than ever… or does it?
Because unbeknownst to them both, danger is circling…
Marina Devlin wants to destroy her sister Samantha once and for all and will stop at nothing to have her revenge. And judgement day is looming.