The Target of Lies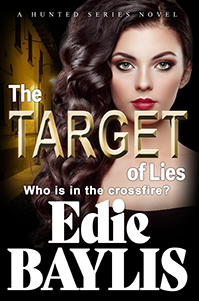 Reeling after the recent devastation in her life, Tori wants an end to all the revenge, suffering and pain. When Hunter makes the decision to return to the Reapers MC it seems his decision has only brought more grief just as she feared it would, but that is only one of her problems.
Her life, and of those around her are still blighted with Richard Stevens' deceit, but his deeds are catching up with him and the net is closing in from all angles – including from places he hadn't expected.
There are too many people about to become caught in the crossfire and everyone could be a target – Tori being only one of them.
** This book contains violence.**
Where to buy
Ebooks and Paperbacks