The Price of Betrayal - Scarred #2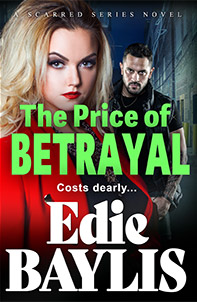 Costs dearly...
Locating previous loyal members of his firm before his brother took the reins is proving easier said than done for Zane Morelli.
He cannot afford to be spotted around his old haunts before he's ready to strike. Neither can anyone fighting Marco's corner be allowed to get wind of the plan.
Although it is difficult, Zane can wait.
But Erin can't.
Each passing day unable to take revenge on her father's murderer is a further twist of the knife – one that is threatening to slice through what she and Zane have.
And how will Marco's new wife, Hazel, react when she discovers the man she's just married isn't the true heir to the Morelli empire after all…
A gripping new gangland story perfect for fans of Kimberley Chambers, Heather Atkinson and Caz Finlay by bestselling author, Edie Baylis.
Where to buy:
Ebooks and Paperbacks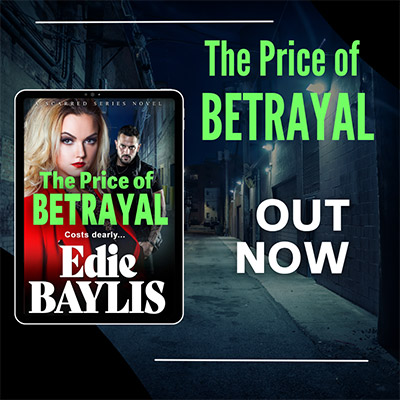 The Price of Betrayal is available on Kindle, paperback or to borrow on Kindle Unlimited from:
Watch the trailer for The Price of Betrayal