About the Hunted Series
Fast-paced, steamy crime thrillers, full of betrayal, heartbreak and lies.
** This series contains sexual scenes and some violence.**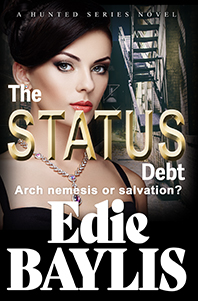 #1 - THE STATUS DEBT
The first book in the Hunted series - a nail-biting, fast-paced, steamy thriller of crime, love and betrayal. Blackmail. The price of reputation.
Raw passion. Crime. Love. Betrayal.
Lillian Morgan would do anything to regain the status she lost by marrying beneath her. This includes blackmail and the hand of marriage of her own daughter…
Tori's father would have stopped his daughter's misery. He'd have stopped it in a heartbeat, but he couldn't because he was dead. He'd been dead for years.
Murdered, in fact…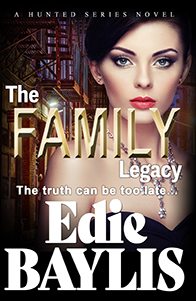 #2 - THE FAMILY LEGACY
The second book in the Hunted trilogy - a nail-biting, gritty thriller of crime, love and betrayal.
A controlling mother. Three men.
Love. Hate. Betrayal. Lies.
Could a family legacy have the power to take away the most precious thing of all?
Sometimes the truth is too late in coming. Other times it makes bad things happen and the legacy hidden within a family can cause the most horrific thing of all…
And in the worst of cases, a hidden legacy can cause the unthinkable…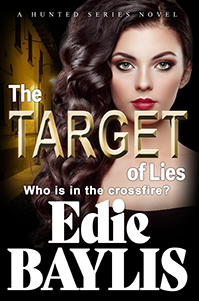 #3 - THE TARGET OF LIES
The final book in the Hunted trilogy - a nail-biting, fast-paced, gritty thriller of crime, betrayal and retribution.
Scores to settle. Devastation. Revenge. Suffering. Pain.
Who is in the crossfire?
Neil Sparks has a score to settle. In fact, he has several…
His first port of call when returning from France after a five year exile is to catch up with his estranged wife. Secondly, he wants to even a score with the people instrumental in his departure and thirdly, wants an explanation from the man who promised his marriage would be free from hassle. The trouble is, he's not the...