About the Hunted Series
Psychogical thrillers, full of suspense, love, heartbreak and lies.
** This series contains sexual scenes and some violence.**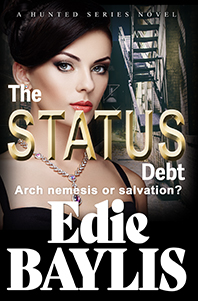 #1 - THE STATUS DEBT
If your arch nemesis becomes your salvation, surely it can only end in tears?
Lillian Morgan would do anything to regain the status she lost by marrying beneath her and to cover the sordid details of her husband's death. This includes blackmail and the hand of marriage of her own daughter…
Tori's father would have stopped his daughter's misery. He'd have stopped it in a heartbeat, but he couldn't because he was dead. He'd been dead for years.
Murdered, in fact.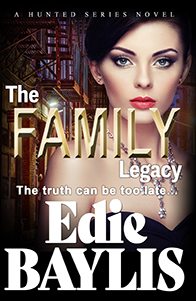 #2 - THE FAMILY LEGACY
Could a family legacy have the power to take away the most precious thing of all?
Sometimes the truth is too late in coming. Other times it makes bad things happen and the legacy hidden within a family can cause the most horrific thing of all…
And in the worst of cases, a hidden legacy can cause the unthinkable…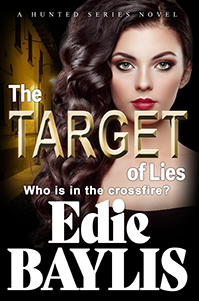 #3 - THE TARGET OF LIES
Reeling after the recent devastation in her life, Tori wants an end to all the revenge, suffering and pain. When Hunter makes the decision to return to the Reapers MC it seems his decision has only brought more grief just as she feared it would, but that is only one of her problems.