About the Downfall Series
**Now with REVAMPED covers!**
A trilogy of twisted obsession, revenge and crime. Also available in box-set format.
** This series contains written depictions of graphic violence, sex and strong language. It also contains some themes that may be uncomfortable for certain readers.**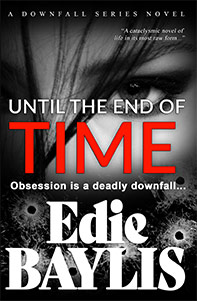 #1 - UNTIL THE END OF TIME
Dive into Seth and Jane's train wreck life, where drugs, alcohol and obsessional love means this downright dangerous pair will do anything to ensure nothing gets in their way.
They do bad things. Very bad things and their promise to love each until the end of time turns into a war against each other.
A war neither of them can win.
#2 - ESCAPING THE PAST
Things have changed and everyone has got on with their lives.
Well, not entirely…
Embroiled in a bitter feud between two rival firms, it is clear that not everyone is who they proclaim to be.
The net is closing in and some things just can't be changed.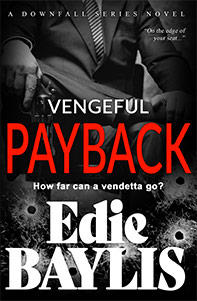 #3 - VENGEFUL PAYBACK
There is something missing. Something very important and no one is above suspicion.
Past vendettas are gaining pace and it is vital that whoever is behind this never-ending stream of cleverly engineered payback is discovered before it is too late and everything held dear is ripped apart.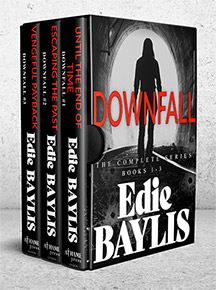 DOWNFALL - THE BOX SET
Get all THREE of the Downfall books in one boxset!
Bringing together all three books of the gritty, dark Downfall thrillers in one ultimate box set.
Grab the entire Downfall series of over 1300 pages of teeth-grinding violence, suspense, madness, obsession and horror.