Mirrors Never Lie - Scarred #1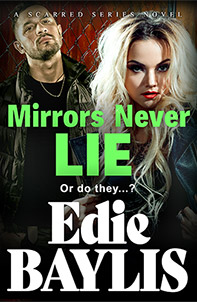 Or do they...?
Disappointed to find out the promise of avenging his wrongful incarceration had already been carried out without him, Zane Morelli stepped out from prison. It didn't take long to realise that what he'd been told of the death of the man who had set him up was a lie.
A lie told by Zane's own firm.
A firm who had already overstepped the mark during his absence by scarring his face in retribution for their wrongful belief that he had betrayed the firm.
But the truth was now loud and clear. The man who had succeeded in getting Zane banged up was alive and so therefore, would be paying for what he did.
This should be easy for someone like Zane, but there is another person with a grudge. Not only with Zane, but with his target.
And Zane hadn't thought Erin Langley would prove such a thorn in his side.
A gripping new gangland story perfect for fans of Kimberley Chambers, Heather Atkinson and Caz Finlay by bestselling author, Edie Baylis.
WHAT READERS ARE SAYING ABOUT MIRRORS NEVER LIE:
- "Fabulous book. Didn't want it to end…..."
- "Gripped with this book from the very start..."
- "If you're looking for a new series, this must be the one..."
- "Proper gritty gangland, Edie is one of the best writers around in this genre..."

Where to buy:
Ebooks and Paperbacks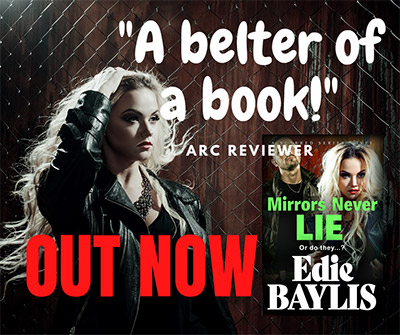 Mirrors Never Lie is available on Kindle, paperback or to borrow on Kindle Unlimited from:
Watch the trailer for Mirrors Never Lie